Welcome!

The North Indian restaurant Sawagat, which means Welcome in Punjabi, was opened in February this year and is now really starting to make a name for itself with its unusual and beautiful flavours.
It is the first of its kind in the area, and the cuisine is spectacular, giving one a true sense of India.
We stick to a very traditional way of preparing our food, some of the recipes of which are our mothers'. Our naan breads and some of the meats are cooked in the traditional clay oven, and all the spices are bought whole, being ground especially for each meal. One of our specialities is an Indian cream cheese, paneer, with a similar flavour and texture to Japanese tofu. This is made fresh, painstakingly by the Sawagat chefs.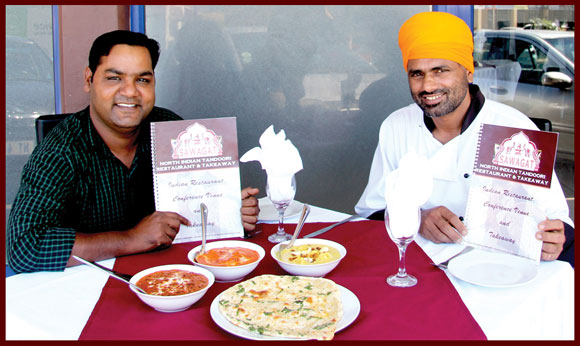 Quick Contact:
Shop
Tel : 032 586 1384
Dharminder Kumar
&
Jasbir Singh
Cell: 078 751 8945
Where to Find Us:
27 Sandra Road, Ballito (near Ballito Accomodation)