"Deliveries from Restaurant to your Door/Office"
Call Now to Place your ORDER
032 5861 384 | 078 751 8945
Welcome!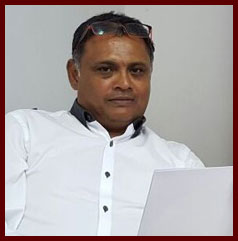 "SAWAGAT" which means WELCOME in Punjabi, has just changed hands and the new owner is Mr Daya Govender, who enjoys cooking "Durban Style" Indian dishes himself.
Daya is looking to keep the traditional tastes of India and is therefore keeping the existing Chefs and Management Staff.

He will however be tweaking the MENU to introduce the famous and popular TASTES of DURBAN.
Value for Money and Quality will be his mission.
Quick Contact:
Bookings
032 586 1384 | 078 751 8945
In case of emergency please call
Daya Govender
071 1925 840 or
Anna Marie Govender
062 400 4521
Our Outside Catering is also very Popular, because of
Affordability and Quality, we can do both North Indian
and Durban style catering